Nancy Krop has practiced civil rights and employment law since the mid-1980s. She has been lead trial counsel in a wide variety of cases, including wrongful termination, employment discrimination, glass ceiling, whistleblower, and sexual harassment.
Ms. Krop takes great pride in only accepting cases in which she truly believes, and cases that she hopes will further the public interest. She personally handles each case through each litigation stage, from initial case evaluation through mediation, arbitration or jury trial. She has also argued matters before the Ninth Circuit Court of Appeals.

California Lawyer Attorney of the Year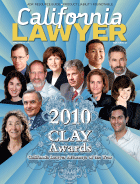 California Lawyer Magazine selected Nancy G. Krop as a recipient of a 2010 "California Lawyer of the Year" award for obtaining a $78.5 million whistleblower settlement, the second largest settlement in the history of the federal False Claims Act in a case in which the U.S. Department of Justice did not intervene. The California Lawyer Attorneys of the Year (CLAY) Awards recognize lawyers throughout the state whose legal work made a profound impact the preceding year. California Lawyer magazine selected the University of Phoenix case as one of 27 matters for which CLAY awards were given in 2010.
In 2002, two university recruiters came to Krop claiming that the nation's largest for-profit university had defrauded the Department of Education by obtaining billions in federal student loans and Pell Grants while making improper incentive payments to admissions recruiters based on the number of students they signed. Though the Justice Department refused to intervene and the False Claims Act suit was dismissed early, Krop pursued an appeal. This time the Justice Department came in with amicus support. The Ninth U.S. Circuit Court of Appeals reinstated the suit in 2006. In 2007, Krop defeated a petition for review filed in the United States Supreme Court. Krop thereafter called in Michael Rubin of Altshuler, Berzon. They pulled together a team including partners Robert Nelson and Rachel Geman of Lieff, Cabraser, Heimann & Bernstein and Cliff Palefsky of McGuinn, Hillsman & Palefsky. That team defeated another motion to dismiss, took more than 40 depositions, and reviewed millions of pages of documents. Throughout the litigation, Krop remained one of the lead counsel. The legal team concluded settlement negotiations in December 2009.

Northern California Super Lawyer Award
Super Lawyers awarded Nancy G. Krop the Northern California Super Lawyer Award for 2013 and 2014. Super Lawyers recognizes attorneys who have distinguished themselves in their legal practice. The Super Lawyer award is an honor limited to no more than five percent of the attorneys in California.

Education
J.D., University of California, Davis, 1987
B.A., Sociology with High Honors, University of California, Santa Barbara, 1984
In recognition of her public service while in law school, Ms. Krop was a Martin Luther King Jr., Service Award Honoree, in 1987. While in law school, Ms. Krop clerked for the United States District Court, Eastern District (Judge Karlton), obtaining invaluable understanding regarding the internal operations of a court. Ms. Krop also clerked for the Yolo County Public Defenders Office, representing juveniles in court trials and obtaining early trial experience while assisting troubled young individuals.

Bar Admissions
Ms. Krop is a member of the State Bar of California, and admitted to practice before the state courts in California, the United States District Court, Northern and Eastern Districts of California, the United States Court of Appeal, Ninth Circuit, and the United States Supreme Court.

Community Service
Co-founder and first president of Equal Justice Works (formerly the National Association for Public Interest Law). EJW was founded in 1986 to address a need to surmount barriers to equal justice that affect millions of low-income individuals and families. Today, EJW is the country's leading organization engaged in organizing, training and supporting public service-minded law students, and is the national leader in creating summer and postgraduate public interest jobs.
Ms. Krop advocates to restore California public schools to the top performing, top funded schools California enjoyed a generation ago. She is a former Director of Legislation for the Sixth District PTA (Santa Clara, Monterey, San Benito and Santa Cruz Counties, and former Vice President of Advocacy and Advocacy Consultant for the Palo Alto Council of PTAs.
View Ms. Krop's work for California Education Advocacy.

Detailed information about the University of Phoenix whistle-blower litigation.